Ever since I read an ARC of BLANCA & ROJA, I've shared how much I love it with pretty much anyone who will listen. I'm ecstatic to announce that this beautiful book is out today. It's not only intricately woven, well-written, and crafted, it also confronts issues like identity and colorism.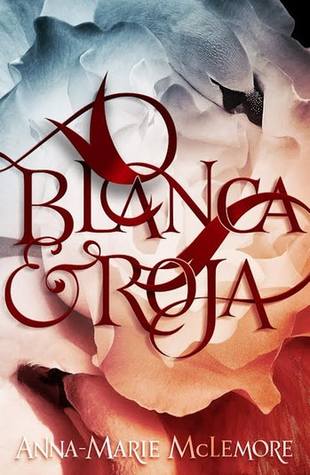 The biggest lie of all is the story you think you already know.
The del Cisne girls have never just been sisters; they're also rivals, Blanca as obedient and graceful as Roja is vicious and manipulative. They know that, because of a generations-old spell, their family is bound to a bevy of swans deep in the woods. They know that, one day, the swans will pull them into a dangerous game that will leave one of them a girl, and trap the other in the body of a swan.
But when two local boys become drawn into the game, the swans' spell intertwines with the strange and unpredictable magic lacing the woods, and all four of their fates depend on facing truths that could either save or destroy them. Blanca & Roja is the captivating story of sisters, friendship, love, hatred, and the price we pay to protect our hearts.
Review:
Swan Lake
meets
Snow White and Rose Red
in this magical realism story that explores how people find their true identity in a world of restrictive paradigms. The setting is rich with literary, symbolic detail, and the characters are not only fully fleshed out, but their journey of self-discovery is one that today's teens are likely to identify with. The theme of identity is explored in an especially poignant way, both through metaphor (a boy turning in to a bear, girls afraid of turning into swans) and perceptions shaded through different points of view. This is especially true with the character of Page Ashby--a gender fluid individual who discovers that self and beauty have more to do with what you become, than what you are told you are, and that who you are naturally is more beautiful than what people try to mold you into. In another example, though both Blanca and Roja are Chicanx, they deal with very real struggles that come with that distinction. Roja knows that others perceive her has a troublemaker, and has a hard time breaking free of that narrative--especially with her meek sister Blanca. Blanca, meanwhile, only perceives herself as being not quite enough of anything to be distinctive--a burden that a lot of people, especially people of color, often bear. Most importantly, this story shows the importance of exploring the beauty within oneself--finding the values that hold true no matter what the outside world perceives. Many people struggle with what they should be doing, rather than exploring what is authentic within themselves--and this book will offer a necessary mirror into that. The style of the book, like all of Anna-Marie McLemore's other novels, is remnant of Gabriel Garcia Marquez with a spark of wit. This book not only deserves its place on the shelf, but in the hands of as many readers as possible.
Buy:
BookPassage
~
Amazon.com
~
Barnes & Noble
~
IndieBound
This post can also be viewed here.